09/14 Ryan's "Sally Update" Monday Night Forecast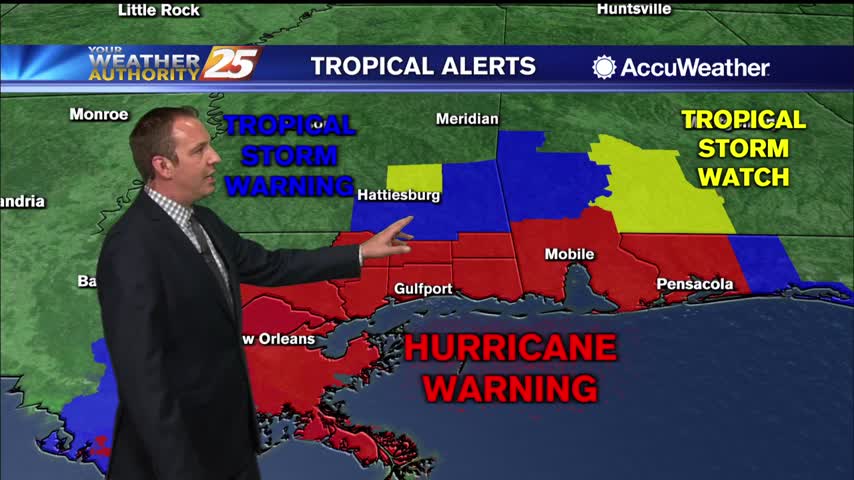 Update: (10 PM CDT) Track has shifted slightly further east, now just out of MS and into the Mobile Bay area. This is still a developing storm, so it may shift again, but the further east it goes the better it is for South Mississippi's impact.
We're now just over 24 hours away from landfall and Hurricane Sally continues to strengthen. This slow moving storm is now a category 2, with winds in excess of 100 mph. These winds are sufficient to cause damage, but biggest threat will remain flooding and storm surge. Rain totals near the eye on the east side are averaging just over a foot, and surge estimates for South MS range between 6-9 feet.
If you live on the coast, assess your situation, and enact your hurricane plan.
Evacuations have been ordered in Hancock County "for all low lying areas, residents living on rivers, river inlets, bayous, creeks, and in travel trailers." Flash Flood Watches will remain in effect until at least 7 AM Thursday, showing just how long this heavy rain event is expected to last. Continue to prepare, but time is running out for any significant preparations as Tropical storm force winds will begin arriving tonight and only increase through all of Tuesday.