02/17 – Brantly's "Thunderstorms Tonight" Wednesday Afternoon Forecast
Showers and thunderstorms are expected Wednesday, mainly in the evening and overnight timeframe. All of the ingredients are there including enough lift and moisture in place, fairly widespread rainfall (1 to 2 inches on average) is expected to develop across the entire forecast area by Wednesday afternoon and then persist into Wednesday evening. Tornadoes, strong winds, and hail will all be a concern to the south of the warm front Wednesday evening and overnight.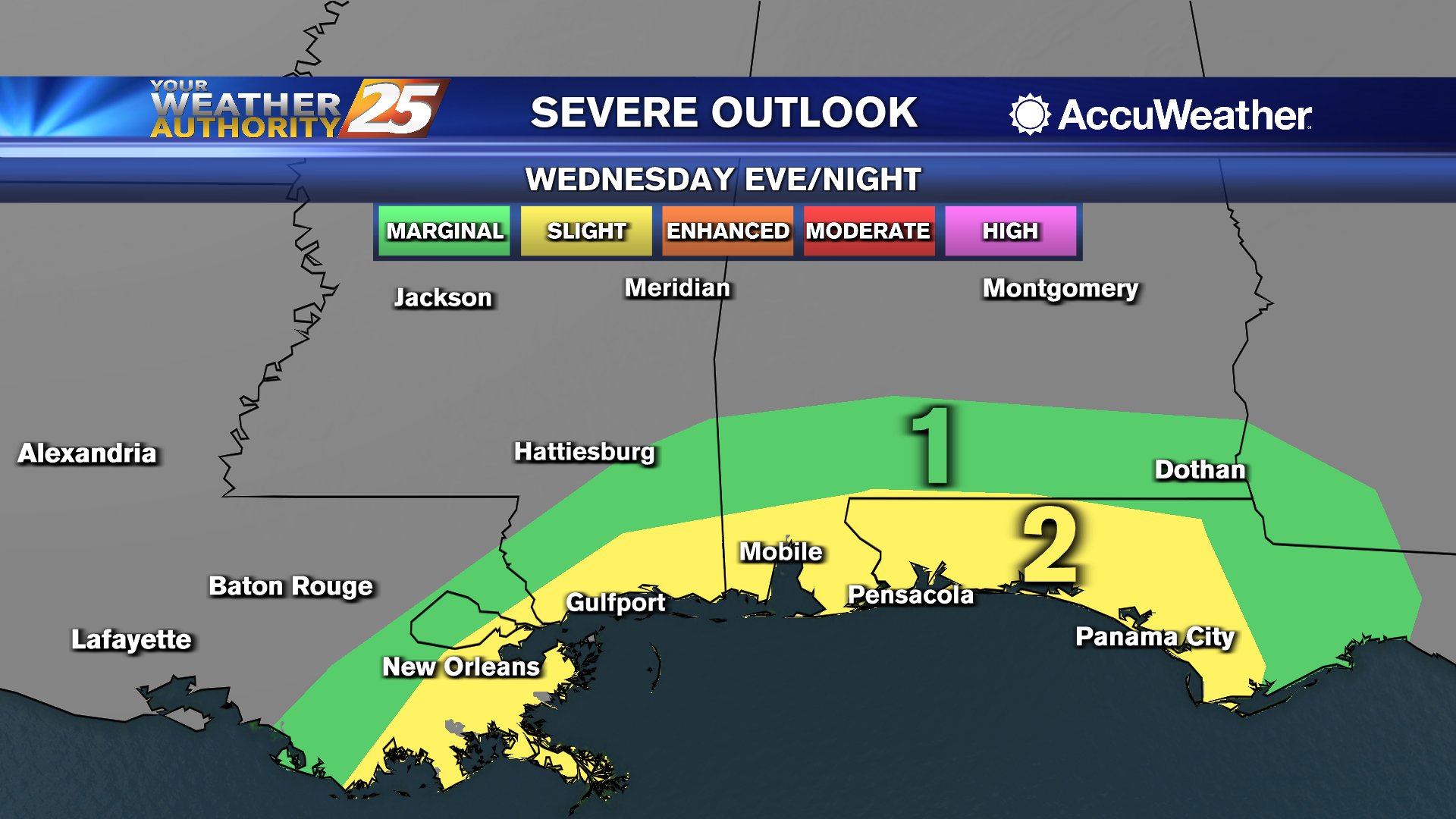 The low pressure system responsible for the nasty weather tonight is expected to sweep to the east of the area by the middle of Thursday morning and the threat of severe thunderstorms will also shift more toward Alabama and Florida. A cold front will begin to sweep into the area, and colder temperatures will follow suit. Once again, a pool of colder air will move into the area, and lingering showers may persist through Thursday morning.
Temperatures will drop into the lower to middle 30s over the northwest with upper 30s and lower 40s expected across the remainder of the area. High pressure will build into the region on Thursday with clearing skies and cooler temperatures taking hold for the latter part of the week.