01/27 — Brantly's "Foggy, Humid, and Warm" Wednesday Morning Forecast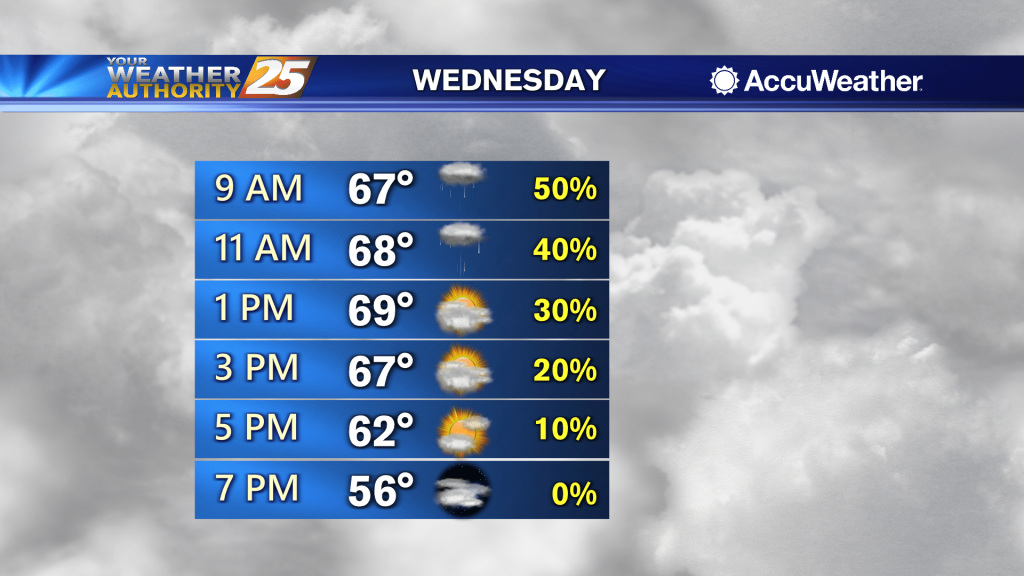 A Dense Fog Advisory is in place for the coastal counties once again this morning, lasting until about 9:00 AM. Even after the fog lifts, we're looking at mostly cloudy or overcast skies with on and off rain chances throughout the morning.
The cold front will be moving east of our area by Wednesday morning, with cooler and drier high pressure building in from the west. High pressure will be moving into area shortly after, giving us clear skies and calm conditions as much colder and drier air moves in. Lows Wednesday night are expected to range from the low to mid 30s.
On Thursday highs across the entire area should mostly be in the low to mid 50s. The coldest temperatures will come Thursday night, with a light freeze expected for some inland areas. Lows north of the I-10 corridor will generally be in the 30-32 degree range, but a few upper 20s possible. South of I-10 down to the coast, temperatures will fall into the mid 30s with a few upper 30s to near 40 along the immediate coast.