Woman wanted for questioning in man's death at St. Martin hotel in custody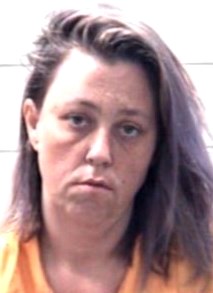 The woman wanted for questioning in death of a man found at the Red Roof Inn on January 9 is now at the Jackson County jail.
39-year-old Mary Ann Salughter of Hattiesburg was charged with motor vehicle theft. Her bond was set at $100,000.
Deputies picked up Slaughter from the Forrest County jail on Thursday and taken to the Jackson County jail.
She was arrested two days after 32-year-old Cody O'Neal of Vancleave was found dead in his hotel room.
Jackson County Sheriff said the cause of O'Neal's death has not yet been determined. Investigators questioned Slaughter and charged her after she allegedly took O'Neal's truck from the hotel.
The truck has been recovered.