Woman charged with shooting former boyfriend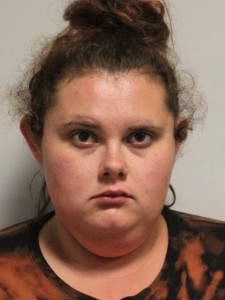 A Biloxi woman is in jail this morning, charged in the shooting of a former boyfriend on Tuesday night.
21-year-old Chesley Lashaye Rodolfich was charged with aggravated assault and taken to the Harrison County jail with a 250 thousand dollar bond set by Judge Albert Fountain.
Biloxi Police said they received several 911 calls just after midnight about a man injured near Bradford and Croesus streets.
First responders found a 25-year-old man with a gunshot wound. He was taken to local hospital where he was listed as stable.
Investigators say the victim was walking on Croesus Street when a vehicle stopped nearby. Someone in the vehicle shot a handgun multiple times, hitting the victim, then the vehicle fled.
Police found the vehicle at a residence in the area and the driver, Rodolfich, who had a previous relationship with the victim, was charged. Biloxi Police are still investigating and search for additional suspects.