Woman charged with running over mother, shooting at car with children inside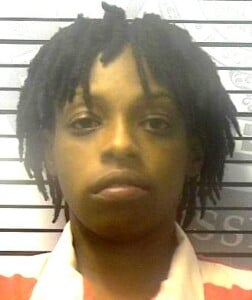 A woman is charged with running over another woman she was fighting with, and with shooting at a car that had the victim's children inside.
22-year-old Labrittani Keaira Watts is charged with one count of aggravated domestic assault and three counts of aggravated assault. She is being held at the Harrison County jail. Bond is set at $400,000.
Watts also has felony warrants through Biloxi and Mobile for credit card fraud and Mississippi Department of Corrections for burglary.
According to Gulfport Police, officers responded to 6th Avenue about 5:19 p.m. about shots fired. When they arrived, they found a woman suffering from injuries after being run over.
During the investigation, detectives learned the victim and Watts had gotten into a physical fight. The victim left her vehicle, which had her three children inside, when Watts fired at it, striking the vehicle several times. When the victim tried to flee, she fell and ultimately was run over.
Watts fled on foot and was later found and arrested.
Anyone with any information about the incident is asked to call Gulfport Police at 228-868-5959 or Mississippi Coast Crime Stoppers at 877-787-5898.