Two dead in single-vehicle wreck on I-10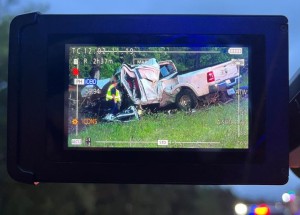 Two people are dead as a result of a single vehicle wreck this morning on Interstate 10.
Westbound lanes are affected. One lane is open but traffic is backed up.
Mississippi Highway Patrol Trooper Cal Robinson tells WXXV the wreck occurred about 5 a.m. at mile marker 7 in Hancock County, between the Bay St. Louis and Stennis exits.
WXXV's Lorraine Weiskopf is at the scene of the incident and will have live updates this morning.