Two Bay St. Louis men charged in Pass Christian burglaries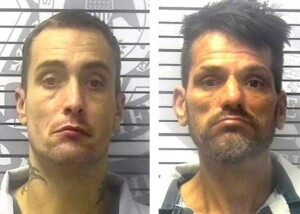 Two Bay St. Louis men are charged with stealing more than $14,000 in items taken from storage units in Pass Christian.
43-year-old Charles Parker and 47-year-old Marlon Jackson Jr. both are charged with seven counts of commercial burglary. They were taken to the Harrison County jail and bond was set at $140,000 each.
The case began on December 10 when Pass Christian began investigating burglaries at a commercial storage facility. Parker and Jackson were developed as suspects.
Parker was arrested January 13 by Pearl River Police in Louisiana.  Jackson was arrested January 18 after Pass Christian, Hancock County, Slidell Police and Pearl River Police executed a search warrant at Jackson's home. Property was recovered at the scene and returned to its owners.
Pass Christian Police thanked the agencies who assisted on the joint investigation.