Trapped man rescued after passerby notices overturned vehicle off I-10 in Harrison County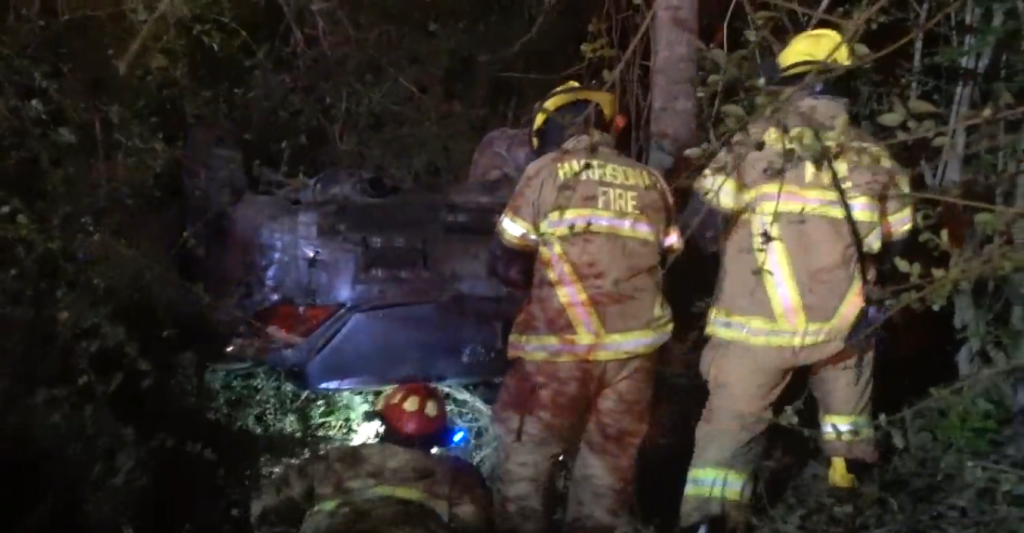 HARRISON COUNTY, Miss. (WXXV) — One man was rescued from an overturned vehicle off of Interstate 10 in Harrison County early Tuesday.
The accident occurred near mile-marker 28 in the westbound lanes of I-10 at around 4 a.m.
According to Harrison County Fire Chief Pat Sullivan, a passerby saw the car in the woods and discovered the vehicle was upside down with the driver trapped inside.
Firefighters extricated the man, who had non-life-threatening injuries. It is unknown how long the car was in the woods upside down, but officials say it could have been hours.
This is the second accident of this nature in Harrison County in recent weeks.
Mississippi Highway Patrol, Harrison County Fire Rescue and the Air Force Combat Readiness Training Center responded to the accident.