Train accident today in Biloxi; No injuries reported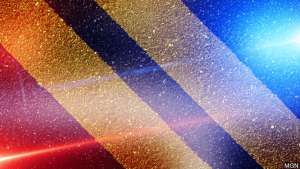 Biloxi Police Department was notified of a train striking an 18-wheeler truck in the area of Bohn Street, Biloxi, MS.
An individual driving an 18-wheeler truck was backing into Gulf Coast Produce, near Bohn Street in Biloxi.  Before backing in, the driver exited the vehicle to clear the rear area of the truck.  While the driver was out of the truck, a CSX train traveling west struck the front passenger side bumper of the truck.
The train was stopped from 11:57 to 12:35 blocking all railroad crossings from Bohn Street to Lee Street and no injuries were reported in connection with this crash.