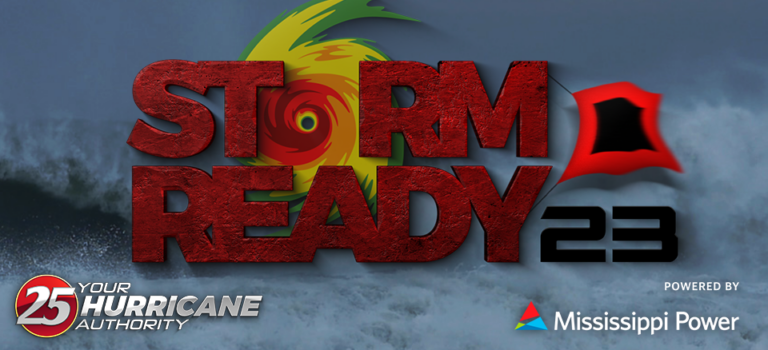 The 2023 Atlantic hurricane season officially begins on June 1, and ends on November 30. These dates, adopted by convention, historically describe the period in each year when most subtropical or tropical cyclogenesis occurs in the Atlantic Ocean (over 97%). The National Hurricane Center (NHC) will begin issuing regular Tropical Weather Outlooks on May 15, about two weeks prior to the start of the season.
In advance of, and during, each hurricane season, several forecasts of hurricane activity are issued by national meteorological services, scientific agencies, and noted hurricane experts. These include forecasters from the United States National Oceanic and Atmospheric Administration (NOAA)'s Climate Prediction Center, Tropical Storm Risk (TSR), the United Kingdom's Met Office (UKMO), and Philip J. Klotzbach, William M. Gray and their associates at Colorado State University (CSU).
The forecasts include weekly and monthly changes in significant factors that help determine the number of tropical storms, hurricanes, and major hurricanes within a particular year. According to NOAA and CSU, the average Atlantic hurricane season between 1992 and 2022 contained roughly 14 tropical storms, seven hurricanes, three major hurricanes, and an accumulated cyclone energy (ACE) index of 74–126 units. Broadly speaking, ACE is a measure of the power of a tropical or subtropical storm multiplied by the length of time it existed. It is only calculated for full advisories on specific tropical and subtropical systems reaching or exceeding wind speeds of 39 mph.
The 2023 Atlantic hurricane season has more uncertainty than usual due to a couple of key factors, according to a just-released outlook. The Weather Company, an IBM Business, and Atmospheric G2 are forecasting 15 named storms, seven of which will become hurricanes and three of which will reach Category 3 status or stronger, in their initial outlook for 2023. That matches the 30-year average tally for hurricanes and is close to the average number of named storms in a hurricane season.
​Colorado State University also issued its April outlook. They forecast 13 named storms, six hurricanes and two major hurricanes. These are slightly reduced numbers compared to both the 30-year average and the forecast from The Weather Company.
A "near-average" hurricane season might not grab your attention, but there are two competing factors that may battle for control this year, as Todd Crawford, Ed Vallee and James Caron of AG2 put it. I​f one of those factors dominates, the hurricane season could look quite different than average.
A​ Developing El Niño
The first signal we're watching isn't in the Atlantic Ocean, but rather the waters near the equator in the Pacific Ocean.
During the past three hurricane seasons, these Pacific equatorial waters were cooler than average – a condition known as La Niña. B​ut that long-lasting La Niña finally disappeared, and this patch of water is now warming toward its counterpart, El Niño.
A​s of mid-April, a large majority of forecast models suggested an El Niño is likely to develop, possibly as soon as this summer. NOAA's Climate Prediction Center assigned a 61% chance that an El Niño will be in place by August through October, the heart of the Atlantic hurricane season.
The reason this strip of water far from the Atlantic Basin matters is that it's one of the strongest influences on hurricane season activity.
In El Niño hurricane seasons, stronger shearing winds often occur over at least the Caribbean Sea and some adjacent parts of the Atlantic Basin. This tends to limit the number and intensity of storms and hurricanes, especially if the El Niño is stronger.
T​he Atlantic Ocean Is Very Warm
Another factor in this outlook might have the opposite effect of El Niño in 2023.
Hurricane season generally begins when water temperatures reach the rough threshold of 80 degrees, which usually occurs between June 1 and Nov. 30. If other factors are equal, the deeper and warmer ocean water is, the stronger a hurricane can become.
B​ut, according to the AG2 forecast team, Atlantic Basin water temperatures in early spring correlate well to a hurricane season's activity.
And much of the Atlantic Basin is warmer than usual for spring, particularly in the Gulf of Mexico, off the Southeast U.S. coast and in the eastern Atlantic.
WXXV Weather Authority App
If your power goes out during a storm, stay informed with the FREE WXXV Weather Authority App on your phone and a weather radio tuned to our iHeart Radio partners (Magic 93.7, WBUV 104.9 & K99 Country). Visit your phone or iPad's App Store to download. Search "WXXV" to find both our weather and news apps. The WXXV Weather Authority App is powered by Accuweather and features live radar, storm tracking, links to our latest weather forecasts, 7-day forecasts, and can be adjusted for anywhere on the globe you may travel!
Q: How do I turn on my Tropical Overlay?
A: From the main radar screen locate and press the three vertical dots in a circle near the bottom right corner. Select "Overlays" then "Tropical Tracks" and you're all set! Zoom out to see any tropical threats in the Gulf or Atlantic and their tracks.
Early Preparation is the Key!
Whether you plan to Stay or to Evacuate, keep your Hurricane Kit and its contents up to date:
What to Include in your Hurricane Kit:
cooler, ice, car chargers for phones/devices, cash (ATMs and banks will be closed), tire repair kit, medication, insurance papers, important documents in waterproof container, photo albums, hard drives/backup drives/laptops, thick leather gardening gloves, plastic gloves, cleaning supplies, tools, tarps or plastic sheeting, dust mask, staple gun, generator, extension cords, batteries, hand saw to cut small limbs, garbage bags, flashlights/lanterns, duct tape, first aid kit (including bandages & band-aids – multiple sizes, thermometer, alcohol swabs, burn cream, self cooling ice pack, medication for: pain relief, antiseptic for cuts, sunburn cream, itch cream, anti-diarrhea, antacids or laxatives), asthma medications, birth control and epi-pens if needed, eyeglasses and contact lens solution, (infant formula, diapers, wipes, diaper rash cream,) battery powered fan, weather radio, sunscreen, bug spray, hand sanitizer, grill or camp stove, propane for grill, gas for generator, fill car gas tank, sleeping bags, complete change of clothing for each person, close-toed study shoes for each person, fire extinguisher, matches, feminine hygiene products, paper plates, plastic utensils, books/games/activities for children
Ready.gov/kit for more ideas.
If you stay –
Find out if you're in a flood zone – Contact your insurance provider
Prepare for long power outages, water/sewer outages, and boil water notices.
Take photos of your house/contents for insurance
Keep your refrigerator and freezer doors closed, cook or throw out perishable foods first. "when in doubt throw it out"
In addition to the complete Hurricane Kit listed above, your Food Supply should include: 1 gallon of potable water per person per day (drinking and sanitation needs),
Food (at least a three-day supply) i.e., canned goods, canned meat, canned fruit & vegetables, bread, peanut butter, jelly, dry cereal, granola, dried fruit, can opener, food for infants (formula, jarred baby food), protein or cereal bars, juice/gatorade, comfort foods, mixed nuts
Secure your home. Use sandbags to prevent minor flooding around doors, fit your windows for hurricane shutters/plywood covers, clean up and put away yard debris/outdoor furniture (that trampoline your kids never use), secure outdoor potted plants, garden tools, etc.
For a list of local sandbag stations: Check out your local county EMA website.
If you go –
Plan Your Evacuation Route. Here is the latest map from MDOT showing possible evacuation routes. Evacuate North rather than East or West (a storm's path may fluctuate). MDOT Evacuation Map
Help Elderly or impaired family or friends to create an evacuation plan and pack their essentials.
Notify friends, family, and your employer of your plans and evacuation route in case cell tower damage limits cell phone reception.
Before leaving your house – Take photos of your house/contents and property for insurance, turn off water supply to house at valve, lock all doors and windows, turn off all lights, unplug electronics to prevent power surge damage.
Make a Plan for your Pets and large animals. If you evacuate, take them with you. Remember to pack the following: food & water bowls, medication, 2 weeks of food, leash, kennel or safe way to travel in car, blanket/towel, bed, shampoo, treats/toy, find pet friendly hotel.
Remember your Medications. Take a two-week supply of prescription medications when you evacuate. If your pharmacy is damaged or destroyed they will need time to transfer your prescriptions to another pharmacy.
Secure your home. Use sandbags to prevent minor flooding around doors, fit your windows for hurricane shutters, clean up and put away yard debris/outdoor furniture (that trampoline your kids never use), secure outdoor potted plants, garden tools, etc.
After the Storm Passes:
The danger is not passed after the storm blows through. Downed power lines, loose tree limbs, debris, wildlife, insects, sun and exposure can all pose a risk to your health and safety.
Give first responders and clean-up crews time to clear roadways and power lines before attempting to return to your home. Visit your power company's web page for an update on outages and repairs in your area.
Inspect your property for dangling tree limbs to avoid or remove. Avoid downed power lines or trees laying on lines. Do not attempt to climb onto your roof without someone to help spot you and hold your ladder.
Before you attempt to clean up storm debris – make sure your tetanus shots are up to date. Wear thick gloves and remember to move debris carefully – snakes and other wildlife may be hiding underneath. Wear sunscreen and bug spray while working outside.
Hurricane Categories and Their Damage Potential
Hurricanes are measured by something called the Saffir-Simpson Scale. This categorizes hurricane wind speed, which is an accurate way to tell how much damage you can expect from a storm. We'll explore the different hurricane categories damage below, but first we need to take a look at tropical depressions and storms.
Tropical Depressions and Storms
Tropical depressions are storms which have wind speeds of less than 39 mph or 34 knots. Tropical storms have wind speeds of between 39 and 119 mph (34 and 64 knots). While neither of these quite hit hurricane wind speed levels, they're still extremely dangerous. You can expect:
• Shaking and bending of trees, poles, bushes, and other objects
• Potential power outages as a result of damage to powerlines
• Rain and potential flooding
• Falling debris
Category 1
Category 1 has hurricane wind speeds between 74 and 95 mph (64 and 82 knots). This is considered dangerous and expected to produce some hurricane damage, including everything listed above and:
• Roof damage – shingles, tiles, gutters, etc. damaged
• Some trees snapping and breaking
• Heavy rain and flooding
Category 2
Category 2 hurricanes have sustained winds between 96 and 110 mph (83 and 95 knots). These hurricanes are considered dangerous and can result in the following damage:
• Major roof damage
• Many trees snapping, breaking, and being uprooted
• Power outages lasting up to several weeks
Category 3
Category 3 and above are considered major hurricanes. These are extremely dangerous and produce significant hurricane damage. Category 3 storms have sustained hurricane wind speeds between 111 and 129 mph (96 and 112 knots). They can lead to all of the damage already mentioned and more, including:
• The compete removal of roofs, siding, decks, and other outer fixtures
• Major environmental damage – flying debris, trees being lifted into the air, etc.
• Significant flooding
• Power outages and the loss of clean water services
Category 4
Category 4 hurricanes have wind speeds of between 130 and 156 mph (113 and 136 knots). These are devastating in nature and can lead to:
• Severe structural damage to homes – collapsed roofs and walls
• Deadly flying debris
• Heavy rains and floods
• Power outages, loss of clean water, and more lasting several weeks or months
Category 5
Category 5 hurricanes have wind speeds over 157 mph (137 knots). These produce the most hurricane damage, lead to the largest loss of human life, and are catastrophic in all areas. Expect the following types of devastation:
• Destroyed homes
• Months without power and water
• A generally uninhabitable area
Important Websites –
MDOT – https://mdot.ms.gov/
FEMA – https://www.fema.gov/
County EMA Offices
Harrison County – http://co.harrison.ms.us/departments/ema/
Hancock County – https://www.hancockcounty.ms.gov/departments/emergency-management-e-911-fire-department/
George County – http://www.georgecountyms.com/public_safety.html
Jackson County – https://www.co.jackson.ms.us/224/Office-of-Emergency-Services
Stone County – http://www.stonecountygov.com/emergency-management
Pearl River County – https://www.pearlrivercounty.net/civdef/
Power Companies
Coast Electric – https://coastepa.com/
MS Power – https://www.mississippipower.com/
Singing River Electric – https://singingriver.com/
Phone Companies
AT&T – https://www.att.com/local/mississippi
C-Spire – www.cspire.com
Verizon – https://www.verizon.com/support/
National Hurricane Center – https://www.nhc.noaa.gov/
National Weather Service – https://www.weather.gov/