Stocks end higher on Wall Street, notching weekly gains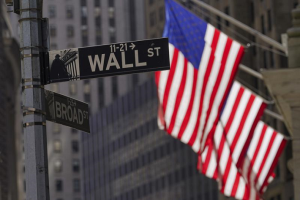 By DAMIAN J. TROISE and ALEX VEIGA
AP Business Writer
Stocks closed higher on Wall Street Friday, notching sizable weekly gains for major indexes.
The benchmark S&P 500 rose 2.4% Friday, while the Dow Jones Industrial Average and the Nasdaq also gained ground. Social media companies were broadly lower after Snapchat's parent company issued a weak outlook and the Washington Post reported that Elon Musk plans to slash about three-quarters of the payroll at Twitter after he buys the company.
The yield on the two-year Treasury note fell to 4.49% on hopes that the Federal Reserve might consider slowing down its future rate increases after making another big hike next month.