Phase II of Ingalls Avenue road improvement project begins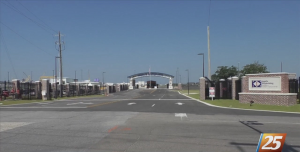 PASCAGOULA, Miss. – Ingalls Avenue between Market Street and Pascagoula Street is closed to thru traffic beginning Wednesday, August 11, 2021 at 3:00 P.M.
The preferred detour routes are Community Avenue and Beach Boulevard.
This is the second phase in a major road improvement project on Ingalls Avenue between Desoto Street and Market Street. The project consists of replacing water mains, sewer lines, and storm drains. Ingalls Avenue will be repaved and new ADA compliant sidewalks will be put in.
The $5.6 million dollar project is funded through a community development block grant, state funding, Jackson County funding, and City of Pascagoula funding.
Construction is projected to be complete in November 2021.