Pascagoula PD investigating early morning shooting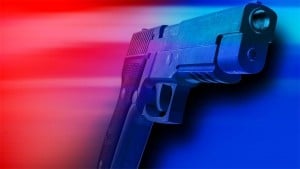 A Pascagoula man is fighting for his life after an early morning shooting near Doby Street and Lanier Avenue.
Pascagoula police say officers were responding to a call of shots fired about 12:58 a.m. when they saw a vehicle speeding away from the area with no headlights on.
Police stopped the vehicle and found a 20-year-old man in the vehicle with a gunshot wound. He was taken to Singing River Hospital with life-threatening injuries.
Officers learned the victim was shot at a house in the 3000 block of Doby Street. If you have any information, please call Pascagoula Police at 228-762-2211.