MSDH reports 2,070 cases of COVID-19 and 85 deaths statewide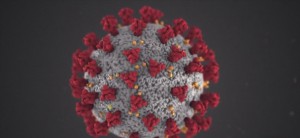 Today, MSDH is reporting an additional 2,070 cases of COVID-19 in Mississippi and 85 deaths.
Forty-two of these deaths occurred between September 6th and September 13th. An additional 43 deaths occurred between July 30th and September 8th, identified from death certificate reports.
Mississippi's total of COVID-19 cases is now 466,145 with 9,061 deaths.
MSDH is also reporting the percentage of residents in each county who have received at least one dose of the COVID vaccines:
Harrison County: 42 percent
Hancock County: 33 percent
Jackson County: 41 percent
Pearl River County: 36 percent
Stone County: 42 percent
George County: 38 percent
To get help with a vaccination appointment or any COVID-19 related questions, call the Mississippi COVID-19 hotline at 877-978-6453 from 7 a.m. to 7 p.m., seven days a week.