Mississippi rolls out mobile ID for statewide elections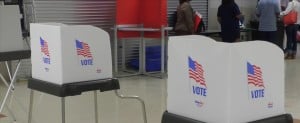 JACKSON, Miss (AP) – Mississippi voters will be able to use their smartphones as their voter identification in next month's election.
The 2022 elections mark the first real test of a new statewide program that integrates technology into Mississippi's voting process.
A smartphone app stores a resident's driver's license in digital form and allows them to use their phone in places where they would typically show a license.
Around 100,000 people in Mississippi have downloaded the app and more than 51,000 residents signed up for the digital driver's license.
State leaders say Mississippi is one of 10 states with a complete mobile identification program.