Memorial Updates COVID-19 Testing Locations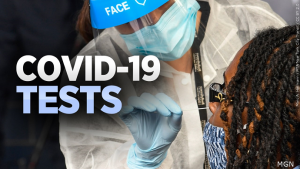 Due to decreased demand, Memorial has closed its drive-thru COVID-19 testing location. COVID-19 testing can be done at any Memorial Walk-In Clinic.
Starting this week, every Memorial Walk-In Clinic will provide COVID-19 testing. Walk-in clinic information can be found here: https://www.gulfportmemorial.com/find-a-location?taxonomy=walk-in-clinic.
Patients experiencing COVID-19 symptoms:
Fever or chills
Cough
Shortness of breath or difficulty breathing
New loss of taste or smell
Sore throat
Congestion or runny nose
Nausea or vomiting
Diarrhea
Muscle or body aches
Headache
Visit one of 14 Memorial Walk-In Clinics. Patients can call Memorial's COVID-19 Hotline (228-867-5000) for closest clinic.