Memorial COVID-19 Vaccination Sites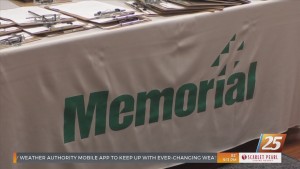 Memorial is accepting appointments for COVID-19 vaccines.
All 3 vaccines (Comirnaty – formerly known as Pfizer-BioNTech, Moderna, and Johnson & Johnson) will be available as options for vaccination. Walk-ups welcome, appointments preferred.
COVID-19 vaccination locations are:
Saturday, September 11 from 1 p.m. – 3 p.m. at Keesler Federal Credit Union (13083 Seaway Rd., Gulfport)
Wednesday, September 15 and Thursday, October 7 from 8:30 a.m. – 3 p.m. at the Diamondhead Activity Center (5000 Diamondhead Circle)
These appointments are open to community members and students aged 12 years and older (anyone 17 years and younger must be accompanied by an adult). Masks are required in the building.
Schedule an appointment by calling the COVID-19 Hotline at (228) 867-5000 from 8 a.m. until 4:30 p.m.