McCarthy fails again to win speakership: House stalemate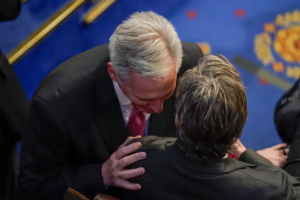 By LISA MASCARO and FARNOUSH AMIRI
Associated Press
WASHINGTON (AP) – The House stalemate over choosing a new speaker is continuing.
Kevin McCarthy is determined to win over enough fellow Republicans, but he failed again on Thursday.
This is Day 3 of the standoff between McCarthy and 20 colleagues who are withholding the support the California Republican needs.
So far, seven roll call votes have failed to elect a speaker.
The impasse has left the House unable to fully form and govern.
McCarthy's conservative detractors appear intent on waiting him out, as long as it takes.