Man charged with obstructing traffic and resisting arrest in Gulfport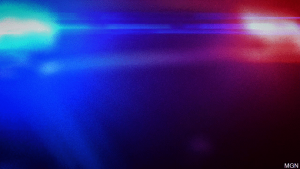 On March 31, 2022, the Gulfport Police Department arrested 37-year-old Robert Wendell Ellis and charged him with Obstructing Traffic and Resisting Arrest.
On March 31, 2022, at approximately 3:55 p.m., while responding to an unrelated call, one of our Officers observed an individual, later identified as Ellis, who appeared to be in distress and running in traffic near 25th Avenue and 15th Street.
The Officer attempted to make contact with Ellis who attempted to run back toward traffic, which presented a significant danger to himself and motorists.
Ellis was stopped from going back into traffic and refused to comply with the Officer's commands. A brief struggle ensued between the Officer and Ellis until backup units arrived and were able to successfully place Ellis in custody.
Ellis was later transported to a local area hospital for a medical evaluation.