Man charged with felony child abuse, endangerment of 4-month-old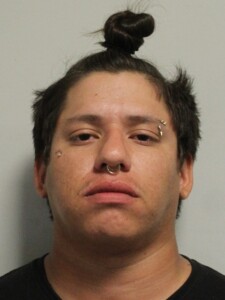 A 26-year-old Louisiana man has been charged with child abuse after police received a call about an unresponsive child.
Biloxi officers answered the call at a hotel room in Biloxi on Saturday, finding the 4-month-old child unresponsive and took it to an area hospital.
The child had life-threatening injuries consistent with abuse, according to medical personnel.
Police identified Christian Angel Cookmeyer as the person taking care of the child. He was found with a felony amount of a controlled substance had the child was in the immediate vicinity of that substance. Police did not say what the substance was.
Cookmeyer was charged with felony child abuse, felony possession of a controlled substance and felony child endangerment.
He was taken to the the Harrison County jail. His bond was set at $625,000. Cookmeyer faces up to life imprisonment on the charges.