Lisa Marie Presley dies at 54 after hospitalization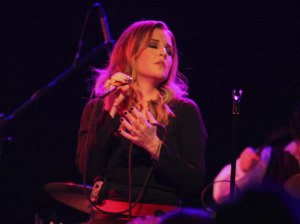 By STEFANIE DAZIO and KRISTIN M. HALL
Associated Press
LOS ANGELES (AP) – Lisa Marie Presley is dead at 54. Her mother Priscilla Presley says in a statement Thursday that the only child of Elvis Presley died after being rushed to the hospital earlier that day.
A spokesperson for Los Angeles County's fire department says paramedics were dispatched to a Calabasas home Thursday morning following a report of a woman in full cardiac arrest.
Property records indicate the 54-year-old Lisa Marie Presley was a resident at that address. Presley was at the Golden Globes earlier this week as the movie about her father was up for awards.