Hospital job fair at the Win Job Center in Gulfport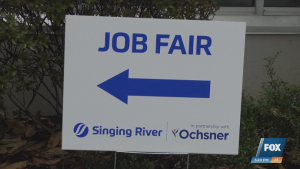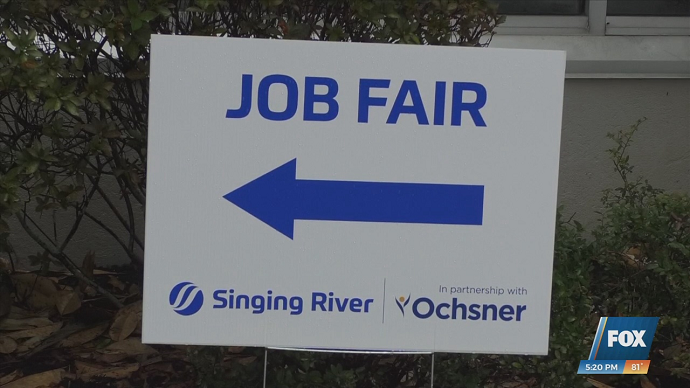 Singing River Health System in Gulfport is hosting events this week, starting with a job fair tomorrow.
Thursday, July 8th, from 9 a.m. until 2:30 p.m. at the Win Job Center, on-the-spot job offerings and $500 plus bonuses will be given to qualified applicants as well as door prizes and swag bags to the first 15 arrivals.
Singing River is in need of enthused workers for positions such as housekeeping, facility maintenance, registered nurses, and more.
Pay is based on experience and benefits include paid time off, medical, dental, vision, and retirement plans.
On Friday, June 9th, Singing River and the Mississippi Gulf Coast Chamber are unveiling and hosting an open house for their new skilled nursing facility at Singing River Gulfport.
This will be an expansion of the Pascagoula facility which is rated as the only five-star facility on the Gulf Coast by the Centers for Medicare and Medicaid and rated best short-term nursing rehab center by U.S. News and World Report.