Harrison County Cold-Weather Shelters Opening Sunday, January 2nd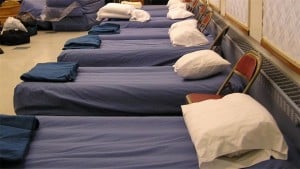 In anticipation of a freeze Sunday night, two cold weather shelters will open on Sunday, January 2nd.
One will be located at Kenny Fournier Multipurpose Center at 10395 Automall Parkway in D'Iberville and will open at 4:30 p.m.
The other will be at St. Peters by the Sea Episcopal Church located at 1909 15th Street, Gulfport and will open at 4 p.m.
Shelters will follow standard COVID-19 protocols with masks required and social distancing.
Dinner will be served to guests as well as breakfast the next morning. Salvation Army Area Commander Major Jerry Friday said, "The Salvation Army could not do this alone, especially with the renovation and construction of our building. The partnerships with other agencies and other churches in the community, that's what's making this happen and we are very appreciative of those partnerships."
If you would like to volunteer, contact the Salvation Army at 228-374-8301.