Gulfport man sentenced to 20 years for armed robbery of Dollar General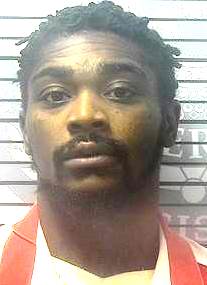 A Gulfport man will spend 20 years in prison for the 2020 armed robbery of a Dollar General store.
24-year-old Aundra Cain pleaded guilty earlier this week and was sentenced today. Judge Larry Bourgeois also ordered the sentence run consecutive to a 15-year term Cain already was serving.
In September 2020, a Dollar General clerk called Gulfport Police, saying the store had been robbed. The clerk told police a masked gunman pulled a weapon her and demanded she open the store safe.
When told she couldn't open the safe, the gunman demanded all the money in the register. The clerk complied, but also placed a tracking device in the bag with the money.
The tracker provided a location and Gulfport Police, along With Harrison County, found the suspect on Dedeaux Road. He fled and officers found him hiding in the carport of a residence on Dedeaux Road.
When he was arrested, officers found the money — with the tracking device — in the front of Cain's pants. Officers also found a gun and a sweatshirt in Cain's vehicle that matched what officers saw on video at the store.
District Attorney Crosby Parker commended the clerk for her quick thinking in adding the tracking device to the money bag and to the police for their quick work in arresting the suspect.