Gulfport man on probation for armed robbery charged again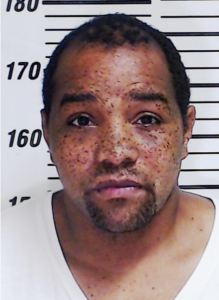 A Gulfport man on probation for armed robbery is back behind bars.
Gulfport Police arrested 33-year-old Charles Darkeith Brown on a charge of armed robbery and two counts of aggravated assault stemming from an incident on Monday. He was taken to the Harrison County jail. His bond was set at $750,000.
Officers responded to a cal of an armed robbery in the 110000 block of Highway 49. Detectives learned that Brown had entered the building and discharged a firearm to break the glass, then approached the victim and shot again, demanding money, then fled with an undisclosed amount of cash.
Anyone that has additional information about the incident is asked to contact Gulfport Police at 228-868-5959 or Mississippi Coast Crime Stoppers at 877-787-5898.