Gulfport man charged as accessory in 2021 murder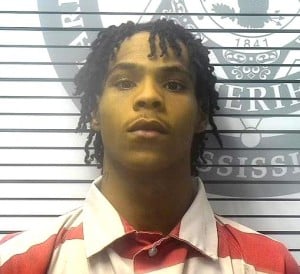 A 19-year-old Gulfport man has been charged with accessory after the fact to homicide.
Harrison County Sheriff Troy Peterson said Damari Demonti Daniels was arrested today. The charge stems from the December 17, 2021, death of 16-year-old Lazarius Smith, who was found dead of a single gunshot wound along the roadside south of Posey Bridge Road and Highway 15 in Saucier.
Daniels was arrested with the help of U.S. Marshals Service. He was taken to the Harrison County jail, where he is being held on a $25 thousand dollar bond set by Judge Brandon Ladner.
Johnte Vidal Pouerie, 21,  of Colorado and a 14-year-old juvenile from Gulfport, were charged in December on one count each of homicide. Pouerie remains in the Harrison County jail on a $1 million bond.