Gilligan's Karaoke Bar and St. Baldrick's Foundation team up to raise funds for childhood cancer research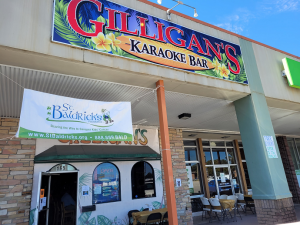 Patrons flocked to Gilligan's Karaoke Bar in Gulfport Saturday for a benefit for childhood cancer research.
The St. Baldrick's Foundation raised thousands of dollars that evening, inviting guests for a night of beer, barbecue, and live music.
Guests also placed bids in a silent auction with items going for as much as $5,000. Those proceeds will further research efforts to find a cure for the disease that so often disrupts young lives.
St. Baldrick's raised nearly $25 million last year with fundraisers just like this.
Volunteer event organizer Rebecca Morrow has assisted the foundation for 15 years. "I was diagnosed in 1996 when I was 12 years old with leukemia. There weren't really any childhood cancer organizations around back then. Found out about this one and fell in love with them. They donate 76 percent to the cause. So, 76 cents on every dollar is going straight to research for kids with cancer."
The foundation has raised more than $300 million for research grants since 2005.