George County man sentenced to life in domestic abuse murder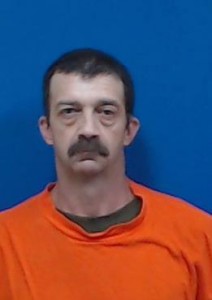 A George County man will spend the rest of his life in prison for the beating and strangling death of his wife.
Judge Dale Harkey on Wednesday sentenced Justin George Johnson, 46, after he was found guilty of first-degree murder in the death of Marta "Dee Dee" Merdita Johnson. The trial lasted three days.
The victim was found in the couple's vehicle four days after she was killed in February 2020.
The George County Sheriff's Department and the FBI Safe Streets Task Force investigated the case.
"The jury saw the truth and found the defendant guilty of first-degree murder despite the defendant's efforts to continue to blame the victim," said District Attorney Angel Myers McIlrath.  "Dee Dee had a voice in the courtroom and today, justice was delivered."
Assistant District Attorney Carolyn Lewis said Dee Dee Johnson was a victim of domestic violence.
"Dee Dee was the victim of continuous domestic violence for many years at the hands of her husband," Lewis said. "The wounds inflicted by the defendant weren't just to the victim but impacted the whole family.  I hope today was a step towards healing for them."
If you or someone you love is a victim of domestic violence, call the Gulf Coast Center for Non-Violence 24-hour hotline 228-435-1968 or 1-800-800-1396.