Gender-neutral names on the rise in southern states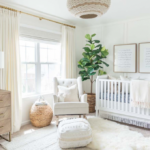 Gender-neutral names are increasingly becoming popular. A new report says it's not for the reasons some might think.
"The Atlantic" spoke to a name expert who says the rise in gender-neutral names is due to parents wanting unique names for their baby. That means doing away with traditional names that tend to come with gender associations.
Data, according to the expert, shows that rates of gender-neutral names are among the highest in southern states, such as Alabama, Mississippi, and Louisiana. Some common names include Morgan, Robin, Sam, Billie, and Frankie, among others.