Gautier woman charged with DUI, threatening deputies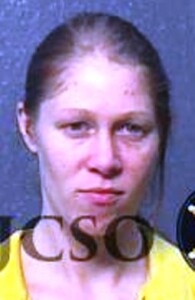 A Gautier woman is in jail with no bond after her arrest on a DUI charge.
36-year-old Cassidy Purdy is charged with DUI child endangerment, two counts of simple assault on a police officer, driving with an expired tag and driving with a suspended license.
Jackson County Sheriff's Office said deputies got a call about 8:44 p.m. Tuesday about a black BMW driving recklessly on Highway 57.
Deputies saw the driver weaving on Highway 57 and pulled the vehicle over. Purdy was charged with DUI and had a small child in the vehicle, so Child Protective Services was called to take the child into custody.
Purdy also became combative with deputies and verbally threatened them, leading to the assault on a police officer charges.