Former pro wrestler indicted in Mississippi welfare fraud case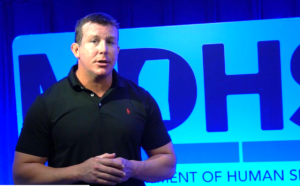 A federal indictment unsealed Thursday accusing a former pro wrestler of misappropriating state welfare funds.
Ted DiBiase Jr., 40, of Madison, along with co-conspirators John Davis, Christi Webb, Nancy New and others, allegedly obtained federal funds including The Emergency Food Assistance Program and the Temporary Assistance for Need Families program, for their own personal use and benefit.
In March of this year, DiBiase's brother, Brett, pleaded guilty in a bill of information to one count of conspiracy to defraud the government in the welfare scandal. Until Thursday's indictment was unsealed, Brett DiBiase and Davis were the only people to face federal charges in the case.
According to the indictment, Davis, Webb, New and others created sham contracts to provide millions in federal funds intended for state welfare programs and funneled them to DiBiase and his companies for social services that were never provided and never intended to provide. Instead, DiBiase allegedly used the funds to buy a vehicle, a boat and on a down payment on a house, among other expenditures.
DiBiase is charged with:
conspiracy to commit wire fraud and to commit theft concerning programs receiving federal funds

wire fraud (6 counts)

theft concerning programs receiving federal funds (2 counts)

money laundering (4 counts)
If convicted, DiBiase faces up to five years in prison for the conspiracy count, 20 years for each wire fraud count, and 10 years for each count of theft concerning programs receiving federal funds and for each count of money laundering.