Fill the Bus school supply drive wraps up July 30th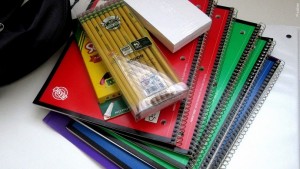 Junior Auxiliary of Gulfport has partnered with United Way of South Mississippi in the annual school supply drive to collect supplies for children in Harrison County.
Last year, Junior Auxiliary of Gulfport members generated nearly 12,000 school supplies. The Junior Auxiliary of Gulfport is asking for donations to fill the growing need of school supplies in our community to empower our children with the tools they need to succeed.
School supplies can be donated through donation boxes at Walmart Supercenters in Gulfport and Pass Christian through July 30, 2021, as well as boxes at Boozer's Brew & a Cafe Too and the Knight Nonprofit Center. Junior Auxiliary members will be at Walmart Supercenters in Gulfport and Pass Christian all day Friday and from 10:00 a.m. to 2:00 p.m. collecting final donations. All donations will remain in Harrison County schools.
Disinfectant wipes, #2 pencils, hand sanitizer, scissors, spiral notebooks, Crayola markers, crayons and notebooks are among the items needed. A complete list of requested items is attached to each donation box, which is located at the entrances of each Walmart location.
Items will be distributed to the school district after the weekend, and schools will then distribute supplies to children in need.
For more information, contact Elizabeth DiLorenzo, Junior Auxiliary of Gulfport, by phone at (228) 596-2250.