Fifth suspect in Pascagoula shooting in March extradited back to state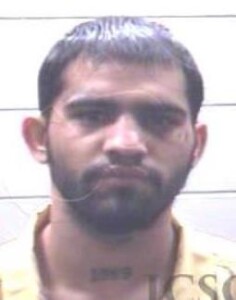 A suspect in a murder investigation has been extradited back to Mississippi.
Omar Edgardo Santiago-Lopez was brought back to Jackson County on Tuesday. He had been arrested March 16 in Reynoldsburg, Ohio.
Santiago-Lopez is one of five suspects arrested in a shooting that happened March 4 at Spruce Street and Lanier Avenue in Pascagoula.
One victim, identified as Miguel Vasquez-Cruz, died at the scene. Two others were injured and a second victim, Bryan Franco Sanchez, died days later from his injuries.
Jerbert Burgos-Cotto and Luis Javier Velazquez are both charged with two counts of murder.
Jose Alvarado-Santell is charged with aggravated assault. Silkia Marie Texidor Lopez is charged with accessory after the fact of murder.