Convicted sex offender charged with crimes against runaway teen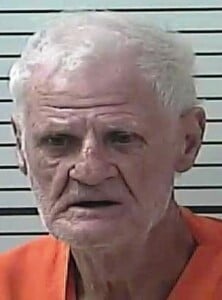 A convicted sex offender is back in jail, charged with sex crimes against a teen with special needs.
Waveland Police Chief Mike Prendergast said 72-year-old Carl Necaise is charged with contributing to the delinquency of a minor and molesting or touching a mentally deficient child. He is in Hancock County jail under a $55,000 bond.
Police said the teen, a 16-year-old with diminished mental capacity who has a history of running away, was spotted at Walmart in Waveland early Friday morning.
Because he had been in contact with Necaise, who provided alcohol and tobacco to the teen, a forensic interview was conducted by staff at Hope Haven children's advocacy center in Waveland.
That's when police learned Necaise had allegedly assaulted the teen.
The investigation is ongoing.