Civilian contractor to serve 10 years in death of Keesler airman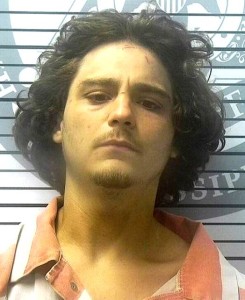 A civilian contractor at Keesler Air Force Base will spend 10 years in prison for the death of an airman that happened on base June 28, 2021.
According to federal court documents, 28-year-old Emmett Jason Bennett will serve the 120 months at a federal prison, followed by 5 years of supervised release.
He was sentenced by U.S. District Court Judge Sul Ozerden in Gulfport. Bennett also must pay $166,435.02 in restitution to the military for medical costs of treating the three wounded airmen. He also must pay a $100 assessment.
Bennett crashed into four airmen walking on base at Keesler. He hit a light pole, swung around, and hit the airmen, wounding three and killing Airman Daniel J. Germenis.
Bennett had prescription painkillers, fentanyl and oxycodone in his system, as well as marijuana and an herbal supplement. He also was speeding.
In exchange for the guilty plea, federal prosecutors dropped an additional charge of involuntary manslaughter.