Civil Rights Attorney Ben Crump retained by family of Jaheim McMillan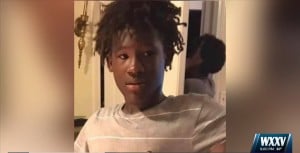 GULFPORT, Miss. –– Nationally renowned civil rights and personal injury attorney Ben Crump has been retained by the family of 15-year-old Jaheim McMillan.
McMillan was involved in an Oct. 6 incident with Gulfport Police outside of a Family Dollar store that ended with officers firing shots that fatally wounded him.
McMillan suffered a gunshot wound to the head and was taken off of life support on Saturday.
Attorney Crump issued the following statement: "This child had his whole life ahead of him, but bullets from those officers took all possibility of that away in an instant. While much remains unknown about this case, we fully intend to put pressure on officials in Mississippi until this family gets the answers they need and deserve. We are calling for officials to release any and all video footage of the incident so that we can see with our own eyes what transpired on that tragic night."