Charges upgraded against suspect accused of shooting a man and killing a Pascagoula K9 Officer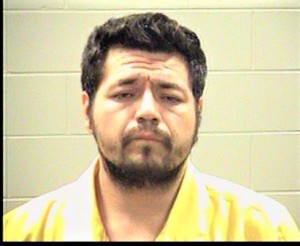 Aggravated assault charges have been upgraded against the suspect accused of shooting a Helena man Thursday, June 23, and killing a Pascagoula Police K9.
Sheriff Mike Ezell says 33-year old Mitchell Wayne Robinson is now charged with murder in the death of Christopher Joiner. Joiner was shot in the Helena community. The 52-year old man was taken to USA Medical Center in Mobile where he died Friday night, June 24. Robinson is also charged with possession of a firearm by a felon.
Thursday night, officers and Pascagoula K9 Exo searched for Robinson in a wooded area in Helena. The sheriff says Robinson allegedly shot at Exo's handler, hitting Exo twice in the chest. Officers returned fire wounding Robinson.  He was hospitalized and released over the weekend.  Robinson is now jailed at the Jackson County Adult Detention Center with no bond.
Exo died at an emergency vet in Mobile.
The Mississippi Bureau of Investigation is handling the case since officers were involved in the shooting. Their charges are still pending.