Biloxi senior named a Presidential Scholars semifinalist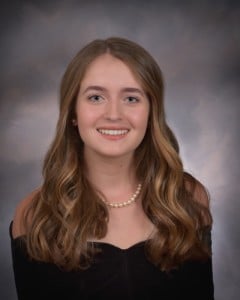 Biloxi High School announced Friday that senior Madeline Pitre has been named one of the nine Mississippi students selected as a semifinalist for the 2022 U.S. Presidential Scholars Program.
The program honors the nation's most distinguished graduating high school seniors.
Pitre is the Coast's only student selected for this honor.
Mississippi's semifinalists were selected from among more than 5,000 candidates nationwide. A total of 620 high school seniors were selected as semifinalists for 2022. These students form the pool from which the 2022 U.S. Presidential Scholars will be chosen.
The 2022 Presidential Scholars are chosen on the basis of their accomplishments in many areas – academic and artistic success, accomplishment in career and technical fields, leadership, and involvement in school and the community. The scholars represent excellence in education and the promise of greatness in America's young people.
Created in 1964, the U.S. Presidential Scholars Program honors the nation's top-performing students with the prestigious award given to honorees during the annual ceremony in D.C. The program was later expanded to recognize students who demonstrate exceptional talent in the arts and career and technical education fields. The 2022 U.S. Presidential Scholars will be announced in mid-May.