Biloxi Public School District lifts mask mandate beginning November 8th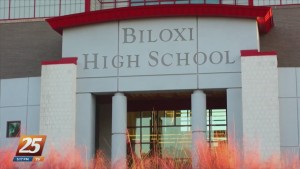 On Wednesday, November 3, 2021, the Biloxi Public Schools Board of Trustees held a special called board meeting.
During that meeting they discussed and reviewed Covid-19 transmission data and Covid-19 procedures. Data shows a drastic decline in the number of positive Covid19 cases in Harrison County and especially within the Biloxi Public School District.
Additionally, the CDC has now approved the emergency use authorization of the Pfizer vaccine for children ages 5-11. This means that K-12 students and staff are now eligible to be vaccinated if they so choose.
Based on that information and data, the Board of Trustees voted unanimously to adopt a Biloxi Public Schools Transmission Plan to measure district level Covid-19 data on a weekly basis and enact mitigation strategies accordingly.
Based on the current data, the adopted transmission plan places the Biloxi Public School District at a "Low Transmission" level.
Beginning Monday, November 8, 2021, the school district will enact mitigation strategies in accordance with that low-level transmission.
Most notably, masks will be recommended (not required) for all unvaccinated BPS staff, students, and visitors beginning Monday November 8, 2021.
The newly adopted Covid-19 Transmission Plan can be found on the Biloxi Public Schools website at www.biloxischools.net.