Biloxi man to serve seven years in 2021 drive-by shooting in St. Martin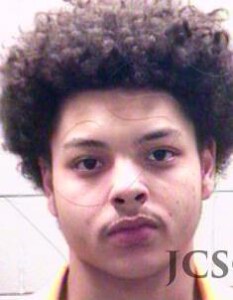 A 19-year-old Biloxi man will spend seven years in prison for a 2021 drive-by shooting.
Erick Martin pleaded guilty on Tuesday and was sentenced to 15 years, with seven to serve.
Martin, who was 17 when the shooting happened, was originally charged as an adult with two counts of shooting into a dwelling in a case from July 2, 2021.
The shooting happened after a fight in St. Martin in the area of Columbus Circle.
Judge Mark Watts changed the charge to drive-by shooting, setting up Tuesday's plea.