Biloxi man sentenced to life in capital murder case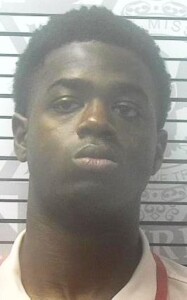 A Gulfport man charged with capital murder in the death of a 16-year-old will spend the rest of his life in prison.
District Attorney W. Crosby Parker said 20-year-old Jaquez Devonte Porter of Biloxi was convicted of capital murder Thursday following a four-day trial.
Porter, who was 17 at the time, and four other juveniles were arrested on February 24, 2020, in connection to the killing of 16-year-old Madison Harris. Harris was killed during the course of a robbery attempt inside of her Rustwood Drive home in Biloxi.
Following the verdict, Judge Randi P. Mueller sentenced Porter to life in prison with the possibility of parole. The remaining defendants previously pled guilty and are awaiting sentencing.
When Mueller announced the sentence, Porter's grandmother began shouting obscenities and threatened the judge. Tammy Porter, 55, was charged with threatening a judge. She faces up to two years in prison, a $500 fine, or both.
The jury heard testimony that the group had planned to rob Harris, who they thought had marijuana, based on a social media post.
"This is a tragic case where a 16-year-old lost her life," Parker said. "The five juveniles responsible for this senseless act have all been held accountable. Four of the juveniles will be sentenced in the near future, but the most recent juvenile convicted has been sentenced to life in prison.
"Let it be clear that if a juvenile commits a crime with a deadly weapon, the law treats them as an adult. There will be accountability and consequences. The only way we will change the current trend of juvenile violence is to work together. "