Authorities on scene of major woods fire in Jackson County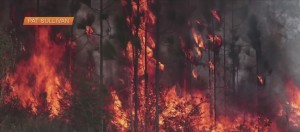 The Jackson County Office of Emergency Services and the Jackson County Fire Department are on the scene of a major woods fire around the area of Biloxi Road and Wilson Road.
Motorists and residents are asked to remain clear of this area for their safety.
Other agencies that are assisting in this effort are the MS Forestry Commission, the US Forrest Service and Harrison County Fire.