Authorities: 4 inmates flee after cutting hole in jail roof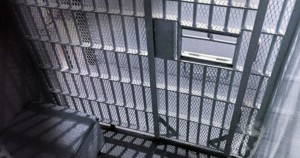 CORINTH, Miss (AP) – Authorities are searching for four men who escaped from a Mississippi jail after cutting a hole in the facility's roof.
Alcorn County Sheriff Ben Caldwell says the inmates fled early Friday from the Alcorn County Jail.
Security camera footage shows them running east from the prison toward the National Guard Armory in Corinth about 2 a.m.
Officials identified the four escapees as Landon Braudway, Antonio Reyes, Samuel Sims and Hunter Wiginton. Schools in Alcorn County are not allowing students to go outside for recess while the inmates are on the loose.