Arrested for armed robbery at Beau Rivage Casino in Biloxi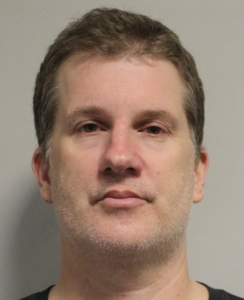 On December 8th at approximately 10:36 AM, Biloxi Police responded to the Beau Rivage Casino in reference to an alleged armed robbery that had just occurred.
It was reported a white male displayed a weapon and demanded currency from a cashier at a cage in the casino.
As the male was fleeing through the casino, patrons of the casino intervened, allowing casino security officers the opportunity to detain the subject until officers' arrival.
The male was identified as 44-year-old Charlotte, North Carolina resident, Aime Joseph Gelinas.  An undisclosed amount of currency was recovered allegedly taken from the cage employee.
Gelinas was charged with armed robbery. He was transported to the Harrison County Adult Detention Center and held in lieu of a $500,000 bond set by Harrison County Justice Court Judge Albert Fountain.
If convicted, Gelinas could face up to life imprisonment.