Arrested and charged with two counts of aggravated assault on a law enforcement officer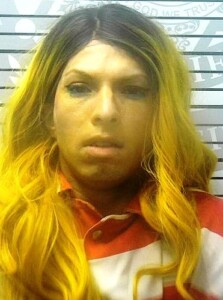 On May 16, 2023, the Gulfport Police Department arrested 31-year-old Aaron Shey Miller and charged him with two counts of Aggravated Assault on a Law Enforcement Officer and one count of Attempted Injury of a Public Service Animal.
On May 16, 2023, at approximately 2:14 a.m., officers conducted a traffic stop near the intersection of Hudson Avenue and 29th Street. Upon instructing Miller to exit his vehicle, he failed to comply and instead fled the scene. However, officers were able to locate Miller a short time later. Once again, they instructed him to exit the vehicle. Miller backed his vehicle into a patrol vehicle that was occupied by a K9 officer. He then threatened officers, stating that he intended to run them over. Miller did not stop there and made further attempts to strike the officers with his vehicle. Eventually, officers were able to apprehend Miller, placing him under arrest.
Miller was processed and transported to the Harrison County Adult Detention Center to be held in lieu of his bond. Judge Patano set Miller's bond at $510,000.
Anyone with any information regarding this incident is urged to contact the Gulfport Police Department at 228-868-5959 or Mississippi Coast Crime Stoppers at 877-787-5898.