Alabama man accused of armed robbery, drug possession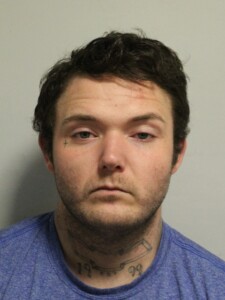 An Alabama man is behind bars after holding up a man he had been out with earlier in the day and then fleeing police.
23-year-old Jimmy Wayne White III of Coden, Alabama, was charged with armed robbery, felony eluding and felony possession of a controlled substance. He was taken to Harrison County jail. His bond was set at $375,000. He also is wanted for burglary by the Mobile County Sheriff's Office.
Biloxi Police say on Saturday about 5:44 a.m., Biloxi police responded to an armed robbery call. A 57-year-old man said he had met up with a couple in the area. After socializing, the victim and the couple went their separate ways. While still in the area, the victim was approached by the man, identified as White, who pointed a handgun and demanded money before fleeing.
Later Saturday, officers located the suspect's vehicle and tried to stop it, but the driver fled, then lost control and became disabled near Keesler Air Force Base housing, where he was taken into custody.