18-year-old charged with first-degree murder in shooting on Courthouse Road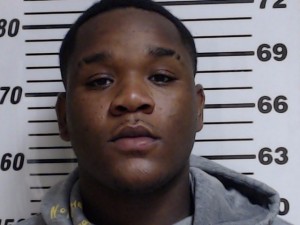 On July 7, 2021, the Gulfport Police Department arrested 18-year-old Terrence Cortney Dwight Hayes Jr. and charged him with one count of 1st Degree Murder. Hayes' bond was set at $2,000,000.
On July 7, 2021, at approximately 1:32 p.m., the Gulfport Police Department responded to the 500 block of Courthouse Road in reference to a shooting. Upon arrival, officers located a male victim, later identified as 26-year-old Raheem Omar Ramsey, inside of a vehicle suffering from multiple gunshot wounds.
Detectives learned Hayes and Ramsey had gotten into a verbal altercation and as Ramsey was leaving the parking lot in his vehicle, Hayes discharged an assault rifle, which subsequently struck Ramsey multiple times. Ramsey succumbed to his injuries on scene.
Hayes was processed and transported to the Harrison County Adult Detention Center to be held in lieu of his bond.
Anyone with any information regarding this incident is urged to contact the Gulfport Police Department at 228-868-5959 or Mississippi Coast Crime Stoppers at 877-787-5898.