Joe Sullivan
News Director
Email Joe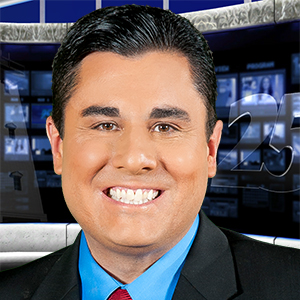 Joe Sullivan has been the News Director at WXXV since 2014. He leads a talented group of Reporters, Producers, Anchors and Meteorologists.
Since Joe has been News Director, WXXV has expanded from 90 minutes of News a day in 2015 to 7 hours of news a day now. In 2017 WXXV launched News 25 at 5pm on FOX. In 2016 WXXV launched News 25 at Noon on NBC. In 2016 WXXV expanded the 9pm News on Fox to one hour. In 2015 WXXV launched Weekday Morning News on Fox and NBC and Weekend News on Fox and NBC.
In April of 2014, Joe was given an award by the Associated Press as one of the three best News Anchors in Mississippi.
In his 28 years in local television, Joe has held the following positions: Sports Reporter, Sports Anchor, Sports Director, News Reporter, Morning News Anchor, Weekday News Anchor, Producer, Executive Producer, and News Director.
Joe started working at WXXV in September of 2013. Before coming here, he was the Weekday Morning News Anchor at WBBJ-TV (ABC and CBS) in Jackson, Tennessee. In Tennessee the National Society Daughters of American Revolution presented Joe with the Award of Excellence in Broadcast Media. Joe started his career in sports. He worked at ESPN in Bristol, Connecticut as a Production Assistant.
His first on air job was as Sports Director at KNDO-TV (NBC) in Yakima, Washington. His second Sports Anchor job was in Richmond, Virginia at WWBT-TV (NBC) and WRLH-TV (FOX). Joe was Sports Director at WRLH-TV in Richmond. After working 14 years on air as a Sports Anchor in Richmond, Virginia he made the switch from sports to news.
Joe was born and raised in Rhode Island. He graduated from Curry College in Milton, Massachusetts, located seven miles outside of Boston. He was a pitcher on his college baseball team.
In 1996, prior to the Summer Olympics in Atlanta, Joe had the honor of carrying the Olympic Torch for one mile in Yakima, Washington.
Joe, his wife, and daughter live in Ocean Springs and love living near the beach.