Janae Jordan
Reporter
Email Janae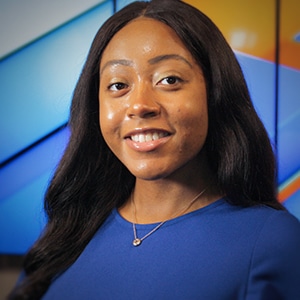 Janae Jordan is from Prichard, Alabama. Janae graduated from Troy University in 2020 with a Master's in Strategic Communications and in 2019 with a Bachelor's in Broadcast Journalism.
While at Troy University she was an anchor, producer and reporter for the on-campus news station.
Janae was also a social media ambassador for the university's social media pages and blog page.
Janae worked as an Associate Producer in Mobile, Alabama before joining our news team.
Janae is excited to meet new people, explore the area, and tell impactful stories.